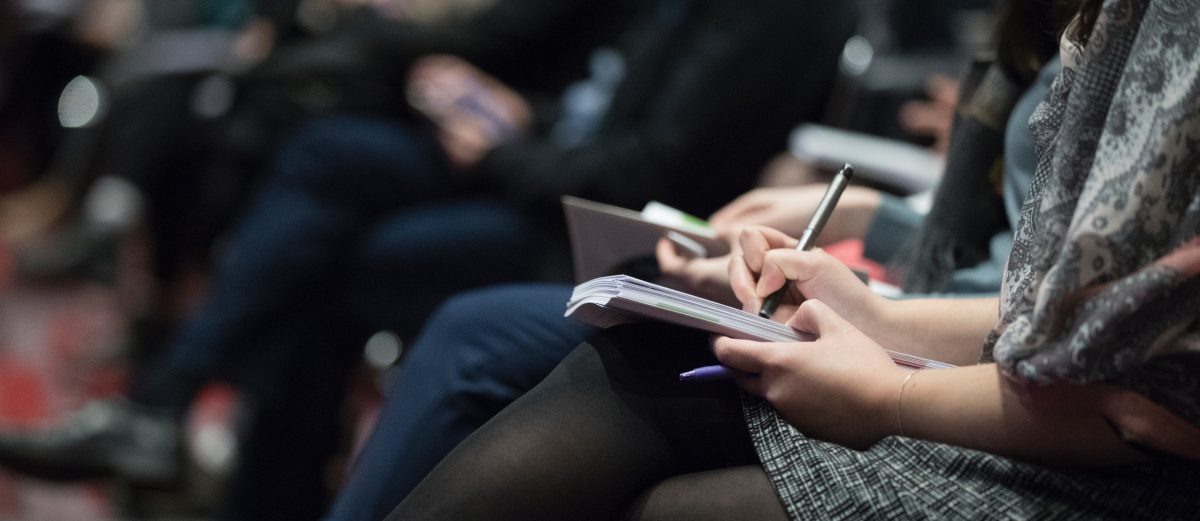 The Importance of Attending Trainings and Certifications
Someone who has worked hard and has knowledge and knowledge in the field he is involved in but sometimes loses in competing with others. If you feel you have the same problem, then at least begin to be more introspective and learn anything that has not been mastered through trainings that can improve our skills.
Especially in the era of competition like today, makes us as individuals always have to be ready to compete. The competition to get a job is very tight day by day because thousands people applying jobs everyday, competition in terms of skills and the lack capacity of workers in a company becomes the competition in finding jobs. So when we attend training courses, of course it will bring various benefits especially for students who still have a little experience. Through training benefits that can be taken include:
1. Develop Your Insights
Working on school assignments is indeed the main task of a student. But besides working on assignments and getting grades for the sake of the school. Polishing your hard skills besides what you learn at school is also important. There're many ways you can do to explore your skills, one of them is by attending training. By participating in training, our knowledge will expand. Not only that, our insights, which are gained from school also developed.
2. Developing Your Hard skills
Hard Skill is a specific ability that needed by someone to support their work. For example computer programming, web design, writing, accounting, finance, and other skills related to work. By attending training, we can learn other fields that can support our careers.
3. Learn From the Expert
By attending training, we can learn through great professionals that are far more experienced than you. The knowledge obtained is also certainly guaranteed quality because it is obtained from experienced people. Being able to meet and learn directly from someone who is more professional is also a matter of pride, isn't it?
4. Expand Your Careers
Most companies require experience or abilities that are sometimes outside the academics that we have learned at school. Through training, we can learn about the skills needed in career world and become valuable asset for us to be more competitive in career world
5. Expand Your Networking
Besides upgrading your knowledge and skills, through training we will meet various people who will certainly add to our friendship networking to be more unlimited. With the expansion of the networking that we have, later it will have its own convenience in life for your career work. Through our wide networking, it will also teach us various kinds of knowledge from many different perspectives.
How was it? After knowing the benefits of attending training has it now increasingly convinced you to immediately register yourself for the training you are interested in? After increasing the knowledge and skills needed, taking international certification on specific skills is also  important. For example, taking international certification in the field of information technology, which of course with ownership of international certification shows the credibility of its owner. That the person concerned has knowledge and competence in the field that is related with the certification he has
This international certification ownership can also show its competitive advantage towards other job seekers who want to take part in the industry. Company will also choose those who have certification have a high competencies. In the midst of the global market, international certification owners are the target of recruiters who want to get better quality human resources.
Certification programs ensure the competence of professionals through a measurement of skills and knowledge. Certification exams go beyond training by providing a measurement of knowledge and skills. When employers are looking to hire or promote, education is an important determining factor, which is why it's important to earn certificates in your field. Below, we highlight a few other reasons why certifications are important.
1. Stay Up-to-Date
In today's world, the degree you earned 20 years ago doesn't always hold the same validity as it did when you first received it. By gaining a certificate, it shows employers that you are up to date on the most recent practices that are required for your job.
2. Professional Growth
Employers like to see a desire to grow. It shows ambition, which translates to hard work and a more efficient workplace. These traits help you increase your chances of receiving a raise or being considered for a promotion.
3. Earn More Money
Having a certificate makes you a more attractive candidate whether it's for a new job or an in-house promotion. In a study conducted by Georgetown University's Center on Education and the Workforce, having a credential adds an average 25% in earnings.
4. Stay Ahead of the Pack
Not only are there more people in the workforce with master's degrees, there are a surge of people receiving certificates. According to the Institute for College Access and Success, there was a 46% increase within 5 years of people earning certifications.
Source :
www.continuingeducation.towson.edu/why-certifications-are-important/
www.ruangmahasiswa.com/info/7-manfaat-mengikuti-pelatihan/